Rules of Real estate Investment For Beginner
Doing real estate business can be a very profitable business. But never get fooled with success stories of well experienced real estate investor's which  are dominant in the media. There are so many crucial facts that you should be aware of before entering in this highly risky but profitable business. Some very effective  guidelines for buying real estates as an investment are discussed underneath. By following these guidelines, you can make an investment in real estate with confidence.
Choosing A Location
One common and best practiced rule to do good real estate  business is the selection  of your location, where you are going to invest your precious money. In a lot of instances, your success and failure in this business depends on the location which you are choosing. Choose your location with remarkable wisdom. Busy intersections, near railroads, market connected places and lower priced homes near main expressways could be a great idea. Even though if it means spending  more finance on location, it is one of the biggest keys to success in real estate business.
Get A License for Your Business
Before starting your real estate business get a license that will provide you safety and establish your trust while dealing with the public. Another factor regarding getting a license is that other agents and  real estate investors prefer to deal with the person or business who is registered with the government. And one thing you should also keep in mind is that you have to Check the credentials of everyone involved in your transaction before any agreement.
Continuous Search
Continuous Search  plays key role in making your investments in real estate beneficial. You have to search everyday for good places for doing real estate business. In this respect you can keep a keen eye on your surroundings to find a place which can be commercialized or there are strong chances of commercialization or you can search an area where prices are low and it seems that later the price for the same place will be higher, but for this, real estate investors must have to wait. Duration of waiting period depends on experience and knowledge, however you can rent it because real estate rentals can give you some of your investment back.
Raise your Funding
Funds are the backbone of every business. It is a very common problem of almost every newcomer in  the real estate business to face critical financial issues. But the thing is that if you take a deep glance in this industry you will find that all the real estate successful companies and individuals have suffered financial problems at the beginning of their careers. With the passage of time as they get experience in this industry, they come to know how to overcome this problem. Matter of fact, it is very difficult to manage the shortage of money in starting of career but it's holy true in business. So always try to raise your capital. Raising of your finance is one of the most commonly practiced rule of successful  real estate business.
Remodeling of Inevstment Property
It is also a very common rule of real estate investors to renovate and remodel their properties which are likely to sell. For example, you must have seen many of new towns ads displayed at different mediums of advertisement. Very often these real estate investors are applying this basic rule of remodeling and renovation to sell their investment at a higher profit ratio, they change the whole scenario of property.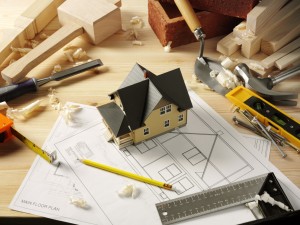 For example, if some investors bought some agricultural land, then they will renovate it by plotting this property and they will make some arrangements of those  things that are necessary to make it residential area like electricity, water, sanitation and of course first of all they will make roads. Basically, they are following very simple real estate investment rule of remodeling and renovation of your property to sell it for a greater margin. Many huge real estate companies can be found by following this rule that has been previously used by giant real estate business and is easily assessable on internet.
Review All Contract Papers
It is also very common in our daily life we have to review all pages of  the contract whenever we are going to deal with anything but, unfortunately, very often,  peoples show laziness of not reading the contract terms and conditions, which sometimes can lead us towards the disaster. So be careful to read each and every condition of your real estate business contract to avoid any  misunderstanding.
Better Managerial Skills
If you are good in management, chances of success in real estate investment become higher.  Very often property business depends on good managerial skills. Real estate investors have to manage all things from buying property to sell it, which includes maintenance, renovation etc.. Sometimes investors have to rent out their properties until they are sold. They can earn  good revenue if they manage to rent their property. Sometimes a real estate investor has to manage the conversion of property nature, i.e. from residential property to commercial place, if they manage it timely with respect to trend, then you can earn more than your expectations therefore good managerial skills are essential part of real estate investment. 
Expert To Understand the Trends
The most precious rule that makes a small investment into the big time is being an expert in understanding the trend. In real estate business trends change regularly with respect to place. Country and where you are doing business. For example, if you are doing real estate investment in Pakistan or India, trends are ever changing. As a result of increasing population, migration from rural to urban area is common, so there is a need for commercial markets and residential areas to adjust the migrants. Good investors always follow the trend to optimize their profit.
Some basic rules of real estate business are elaborated above for beginners.The bottom line is that there are no hard and fast rules in this business but, you have to be good at management, your expertise towards the real estate business trends must be sharp and habit of continuous search can make your real estate investment more profitable.